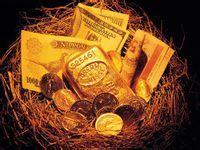 Chinese PV companies face the risk of overseas buyers' receivables or are further deteriorating.
According to reporters from the Morning Post, they learned from relevant sources that Chaori Sun has purchased short-term export credit insurance through China Export Credit Insurance Corporation (hereinafter referred to as CITIC Insurance), and has conducted short-term debit transactions with overseas buyers.
In addition, a reporter of the Post learned from the Shanghai Branch of CITIC Bank that the Shanghai PV company JA Solar Holdings Co., Ltd. (hereinafter referred to as JA Solar) has received a payment of US$4,509,900 from CITIC Insurance because of overdue payment from overseas buyers. The maximum amount of compensation paid for the Shanghai PV company.
According to JA Solar, at the beginning of next year, the company will also receive compensation for another export trade credit insurance from CITIC Insurance, involving a total amount of US$5 million. This amount relates to JA Solar's arrival in Meridian from August to October 2011. The company's export goods trade. Based on this calculation, CITIC Insurance will pay $10 million for JA Solar's overseas buyers' risk.
In recent years, the rapid development of China's photovoltaic industry has formed a relatively complete photovoltaic manufacturing industry system. However, due to a serious surplus of production capacity, the market has become too dependent on external demand, and photovoltaic companies have difficulty operating. Constrained by the slow economic recovery in Europe and the United States debt crisis, and the "double reverse" policy of Europe and the United States, and the adjustment of subsidies for photovoltaic companies in EU countries, the relevant person in charge of CITIC Insurance stated that overseas buyers of photovoltaic modules from Chinese PV companies have a system in the capital chain. Sexual risk.
CITIC Insurance was approved by the State Council in 2001 with a registered capital of 27.16 billion yuan. It is a state-owned policy insurance company that has established and supported China's foreign economic and trade development and cooperation and has an independent legal person status. The company's business objective is to promote foreign economic and trade development by providing services such as insurance for foreign trade and foreign investment cooperation, and to support exports of goods, technologies and services, especially high-tech, high-value-added electromechanical products and other capital goods. Exports, promote economic growth, employment and international balance of payments.
Photovoltaic companies' maximum compensation As a national policy insurance company, CITIC Shanghai Branch has conducted research on the photovoltaic industry in Shanghai since 2009. Since January 2010, it has established business partnerships with some PV companies in Shanghai. The medium and large-scale photovoltaic companies with scale capacity of 100MW in Shanghai have incorporated all their export operations into their credit guarantee system.
It is understood that CITIC Insurance's business scope includes medium and long-term export credit insurance business, overseas investment insurance business, short-term export credit insurance business, domestic credit insurance business, credit guarantee business related to export credit insurance and reinsurance business; accounts receivable management , such as export credit insurance services and information consulting services such as business receipts, import credit insurance business, and insurance fund utilization business.
According to the relevant person in charge of the Shanghai branch of CITIC Bank, Shanghai's large and medium-sized PV companies have basically passed CITIC Insurance's short-term export credit insurance, and PV companies have posted overseas buyers (edits: credit transactions) to export PV modules and other goods. The account period can be 60 days or 90 days. If overseas buyers fail to repay the funds due to capital chain breaks, CITIC Insurance will pay debts to overseas buyers and make payments to the company.
According to the information provided by CITIC Insurance, the short-term export credit insurance generally protects foreign exchange receipts with a credit term within one year. The maximum compensation for losses caused by political risks in the buyer's home country is 90%. The highest percentage of compensation for losses caused by buyer's bankruptcy, inability to pay for debt, arrears, and other business risks is 90%. The maximum compensation for the loss caused by the buyer's rejection of the goods is 80%.
Yesterday, CITIC Insurance Shanghai Branch held an indemnity payment ceremony and paid the largest amount of insured money to JA Solar for its underwriting of photovoltaic companies.
In July 2011, JA Solar exported a photovoltaic module worth 6 million euros to Germany's Sinosol, and insured CITIC Insurance Shanghai Branch against short-term export credit insurance. The insurance company involved a 90-day loan period. However, German Sinosol Company failed to repay due to capital shortages in downstream projects. Since then, JA Solar and CITIC Bank have jointly paid debt to German Sinosol, and after confirming that the company is unable to repay, CITIC Insurance will pay USD 4.859 million to JA Solar.
According to the relevant person in charge of JA Solar, the compensation will increase by 1% for the company's cash flow at the end of the fourth quarter of 2012 (RMB 3 billion). At present, CITIC and JA Solar are still tracking debt payments to German company Sinosol.
According to the data, JA Solar is a leading global manufacturer of high performance solar photovoltaic products. The company's products are sold globally, producing solar energy products that convert solar energy into electrical energy for residential, commercial and power plant power generation systems. It is understood that in the short-term export credit insurance that CITIC Insurance has insured for the company in 2012, the credit limit for single credit is up to 20 million US dollars.
European Union Buyers' Systematic Risk Since the second half of 2011, affected by the global financial crisis, various countries have contracted the PV industry subsidy policy, resulting in a huge impact on China's domestic PV export business. The largest export market for photovoltaic modules – European Union countries have generally lowered their PV tariff subsidies since 2011. European banks generally reluctantly loaned to the photovoltaic industry. Then in 2012, the United States and the European Union have waved "double opposition" sticks to crack down on Chinese PV companies. Many photovoltaic companies in China are experiencing varying degrees of risk of overseas buyer defaulting or even bankruptcy.
According to the relevant person in charge of the Shanghai branch of CITIC Bank, according to the survey, the overseas PV company buyers in the European Union have a severe operating situation. Not only one or two companies, but most of the photovoltaic companies have systemic risks of capital fracture. According to the data, in the year of 2012, CITIC Shanghai Branch paid a compensation of US$7.554 million to Shanghai PV companies and recovered overseas receivables of US$10.288 million.
A person in charge of a photovoltaic company stated that in the face of systemic risks, companies need internal control costs to avoid the direct use of debit transactions, but they should conduct credit investigations and confirm underwriting against risks through CITIC Insurance.
The relevant person in charge of CITIC Insurance stated that under the current situation of excess capacity, PV companies face the problem of business transformation. In order to reduce the risk of escalating buyers' payment collection, PV companies should change their development methods to invest in photovoltaic power plants at home and abroad to develop new energy sources. This will not only solve employment problems in foreign countries, but also avoid foreign trade barriers.
It is understood that in order to solve the multiple risks of large-scale capital investment, long-term investment return period, and overseas investment policy changes in the company's power plant investment, CITIC Insurance has covered overseas PV investment risks for some PV companies. It is understood that the insurance can cover the investment period of 20 years, one for a one-year insurance, payment of photovoltaic companies faced with overseas investment in power stations war, collection, exchange and other political risks, compensation ratio can be as high as the current investment limit of 90 %. Because the insurance's risk diversification ability is limited and cannot meet the "Large Number Rule," such projects must be underwritten by policy insurance companies. At present, CITIC Shanghai Branch is negotiating such cooperation projects with some photovoltaic giants in Shanghai.
The 2012 "National Risk Analysis Report" released by CITIC Bank recently reassessed and evaluated the risk levels of 192 sovereign countries outside of China. The report shows that among them, the level of risk has increased in 17 countries, and the reference rating has been reduced, accounting for 8.9% of the total number of assessed countries.
The report said that in the first 11 months of 2012, CITIC Insurance's insured amount in North America was 48.19 billion US dollars, an increase of 28.1% year-on-year (compared to the same period last year). From the perspective of underwriting, the United States is the largest single market underwritten by China Credit Insurance's short-term business. In 2012, the overall business performance of CITIC Insurance's short-term export credit insurance business in the United States was stable. However, due to the weak real economy, large and medium-sized enterprises in various industries in the United States have severely differentiated their operations, and the number of large buyer groups operating risk signals increased. As the unemployment rate is high, the U.S. government further strengthens trade protection, and products that target China's trade protection have spread from traditional labor-intensive industries to more extensive industries such as photovoltaics, steel, and auto parts.
In addition, in the first 11 months, CITIC Insurance's insured amount in Europe was 63.34 billion US dollars, an increase of 11.1% year-on-year. From the perspective of underwriting experience, due to the sovereign debt crisis that caused the European economy as a whole to fall into recession and business operations, the growth rate of European buyers' orders slowed in 2012. Some of the countries that have experienced sovereign debt crisis and heavy public debt burden have reduced their demand for insurance. The amount of losses and actual claims paid by CITIC Insurance to export companies have increased. The impact of the European debt crisis on European core countries has further increased.
Heat Shrinkable Sleeves provide great corrosion protection, Superior resistance to Cathodic Disbondment and excellent durability against abrasion and chemical attack. The result is effective, wide application, easy to operate and preheating temperature low (50 °C) ,long term protection against corrosion.High performance adhesive provides excellent resistance to Cathodic Disbondment to ensure long-term corrosion protection.Just-in-time customized lengths allow bulk rolls to be field cut to protect any pipe size.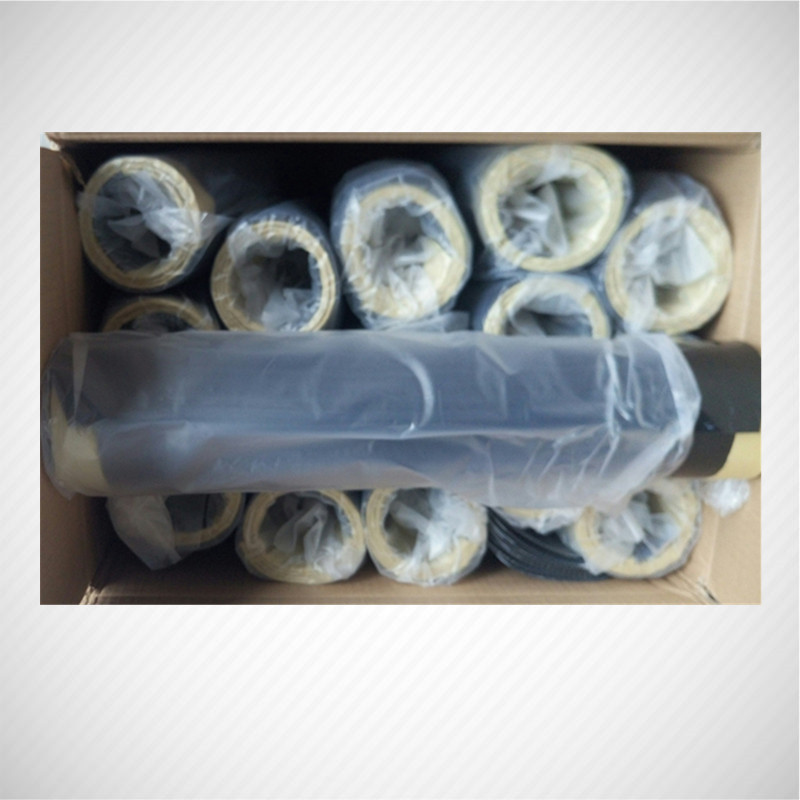 Pipe Heat Shrinkable Tape,Woven Polypropylene Tape,Cold Applied Wrap Tape,Pipeline Wrap Tape
Jining Qiangke Pipe Anticorrosion Materials CO.,Ltd , http://www.pipe-wrap-tape.com