In life, many people talk about the "spoke" change. A Wuhan boy studying in France has developed a project to convert the electromagnetic radiation in the environment into electrical energy that can be used forever. At present, this technology has been favored by many large companies.
Wuhan guys create new energy
Wei Xin, a 26-year-old from Wuhan, studied at the Wuhan University as an exchange student studying in France. Wei Xin told reporters yesterday that he has always been concerned about environmental issues. He and three of his fellow students studied radiation since he graduated from undergraduate school.
A year ago, they developed equipment that recycles wasted electromagnetic energy, named the technology K3OPS, and registered a company in London.
The release of this technology has been widely reported by European and American media, and it is called "technology that will revolutionize the future."
The K3OPS technology can continuously provide 7.5V output voltage and 700mA output current by collecting radiation of different frequencies from near and far. Radiation from sources such as wireless networks, Bluetooth and 4G is no longer wasted.
The technical support equipment can be a standard battery, such as A, AA, button batteries and other battery models, and even cell phone batteries.
Unlike traditional batteries, K3OPS devices do not contain toxic chemicals and require no maintenance.
The phone is expected to bid farewell to the charger
The reporter saw yesterday that the Weixin team has developed a product that looks like an ordinary battery, but in fact it is an energy harvesting device that can convert electromagnetic field energy into electrical energy to drive small electronic devices.
After three years of development, plus one year of testing, K3OPS plans to release several interesting consumer products that use the technology. The SQUID is a wearable wristband that monitors electromagnetic fields, as well as heart rate and body temperature. Because the wristband will have K3OPS technology, it does not require a battery, and it can even connect the wristband to the electronic device via a data cable.
Another application of the technology is the mobile phone case, which constantly charges the smartphone. The phone case is embedded with a rectenna system, and a special antenna harvests the RF (radio frequency) in the environment and converts it into direct current. After charging the mobile phone will bid farewell to the charging line, and then do not worry about the mobile phone no power and automatically shut down.
Wei Xin said: "K3OPS's product cost is not high, for the general public can afford it."
At present, Samsung has contacted the team for cooperation. On July 10th, at the Wearable Technologies Conference in San Francisco, USA, Wei Xin, the founder of K3OPS technology, was invited to publish their technologies and products at the WT Forum.
Oriented Strand Boards or OSBs are engineered wood panels where rectangular wood stands are arranged in cross oriented layers and binded together with resin.
Luli Group Co., Ltd, has the capability and capacity to produce High Quality OSB yet with competitive pricing. It is the result from the huge investment into latest cutting edge technology from Germany – the world leader in technology, engineering and innovation. Capitalizing on such advancement, Luli Group OSB R&D team continues to develop and design OSB with wider application, higher usability and marketability without neglecting the importance to be environmental friendly.
Advantages of OSB:
These greener options to Plywood are moisture resistant, have high load capacities and are customizable to different sizes, thickness and shapes.Uses of OSB:
OSB is a material with favorable mechanical properties that make it particularly suitable for load-bearing applications in construction. The most common uses are as sheathing in walls, Flooring, and roof decking. OSB also sees some use in furniture production.
The details of OSB:
1. Sizes: 1220mm x 2440mm(Standard Size), 1250mm x 2500mm or according to customer`s request.
2. Thickness: From 6mm to 20mm.
3. Materials: Poplar, Pine or combination according to customer`s request.
4. Glue: MR, Melamine glue, WBP, MDI
5. Density: About 600kg to 650kg
6. Grade: Packing , construction and furniture,etc.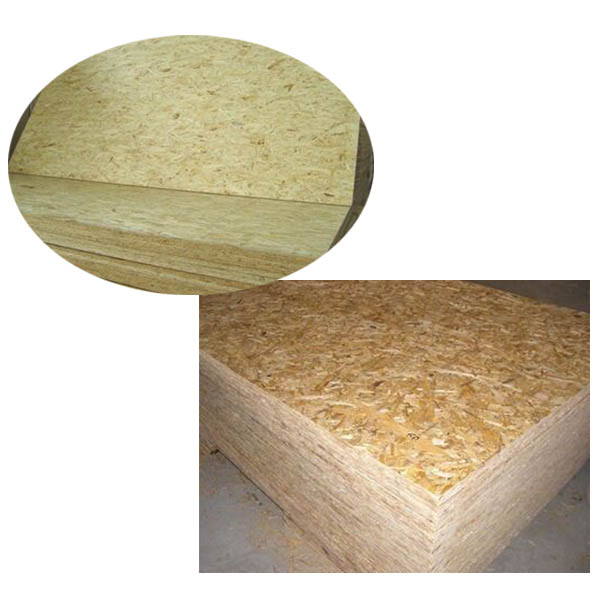 Oriented Strand Board,OSB Board,Waterproof OSB,High Quality OSB
Luli Group Co.,Ltd. , https://www.plywoods.nl